A New Year calls for a new person with style entry! this week 9tailors presents: Alice Lu.
If you had a chance to raid someone else's closet (without getting picked up by the police and charged with theft), who's would it be? My choice would be Alice Lu, hands down. It's a treasure trove of Chanel handbags, Marc Jacobs coats, Prada heels, and a Badgley Mischka gown (more on that below). Sadly though, I have never taken a peek into Alice's closet (she would never reveal the secrets of her wardrobe. She's a lady for goodness sakes!). What a pity because I'm sure I would be dazzled.
From casual stroll in Copley Square to a special occasion at the top of the hub, Alice is always appropriately dressed for every occasion. She is always refined, alluring, and youthful.
One important note: Alice cleans out her closet every year and sells them at the store, Second Time Around. So, if you're lucky enough, you might be able to score some of Alice's gently worn clothes there.
Sam: Define your personal style.
Alice: I'd like to think my personal style is chic and trendy, but most importantly, always elegant.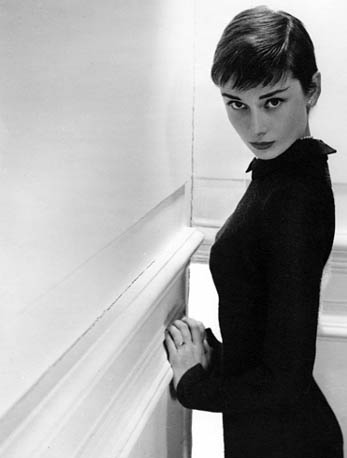 Sam: What would you never be caught wearing?
Alice: I'm afraid to say never because then if this is posted, whatever I say will be something I can never wear… ever. Having said that, I think it's unlikely that in this lifetime, I'll ever be caught wearing anything resembling camouflage.
Sam: What or who inspires you? Why?
Alice: I don't have a particular source of inspiration, but my favorite style icon is Audrey Hepburn. She always looked so effortlessly elegant and chic, but her beauty was very approachable and not artificial.
Sam: What is your worst-ever fashion-faux pas?
Alice: Hmm… in middle school I went through a phase where I wore t-shirts in only large or x-large (I'm relatively petite and about 5'3″). I actually had an entire stack of huge shirts in bright colors that I wore with pants, jeans, even mini-skirts. does this count as a fashion faux pas? If not, it's still embarrassing enough when I see old pictures…
Sam: What's the coolest thing you own in your closet?

Alice: Well, clothing circulates through my closet pretty quickly, but I think the coolest thing I have currently is this gorgeous black Badgley Mischka evening gown (a similar Badgley Mischka dress pictured right). I haven't even really worn it, but it was one of those dresses that I tried on for fun and couldn't help taking home, even though I have no idea when I'll wear it.
Sam: Can I borrow that dress if you're not going to wear it?
Alice: Umm…
Sam: How would you wear a button-down dress shirt?
Alice: I've worn dress shirts in various ways, depending on what phase I'm in, but right now, I like a crisp button-down dress shirt tucked in to pants with a thin metallic or brightly-colored belt through the belt loops.
If you would like to nominate someone who you think has style, or if you would like to nominate yourself, please contact us at info@9tailors.com.
Happy New Year!