You've received your holiday or New Year Eve party invitation. Dressy? Festive? What the heck does that all mean? Before you turn to the internet and rent your next tuxedo, let us give you some good tips on how you can stand out (in a good way) this black tie season.
First, do you need a tuxedo? Yes. You're a grown man. Don't rent your next suit. Plus, if you've rented your last couple of tuxedos, the money that you've sunk into renting alone would justify buying one.
Second, does it have to be black? Definitely not! We're big fans of all of the pops of color we've been seeing in menswear. While black is classic, you can style outside of the box. We've given you a few ideas below. All are available now at 9Tailors in your custom size.  With the 15% discount on our custom tuxedos, your dream of being the best dressed man at the party is closer than you think. See discount rules and restrictions below.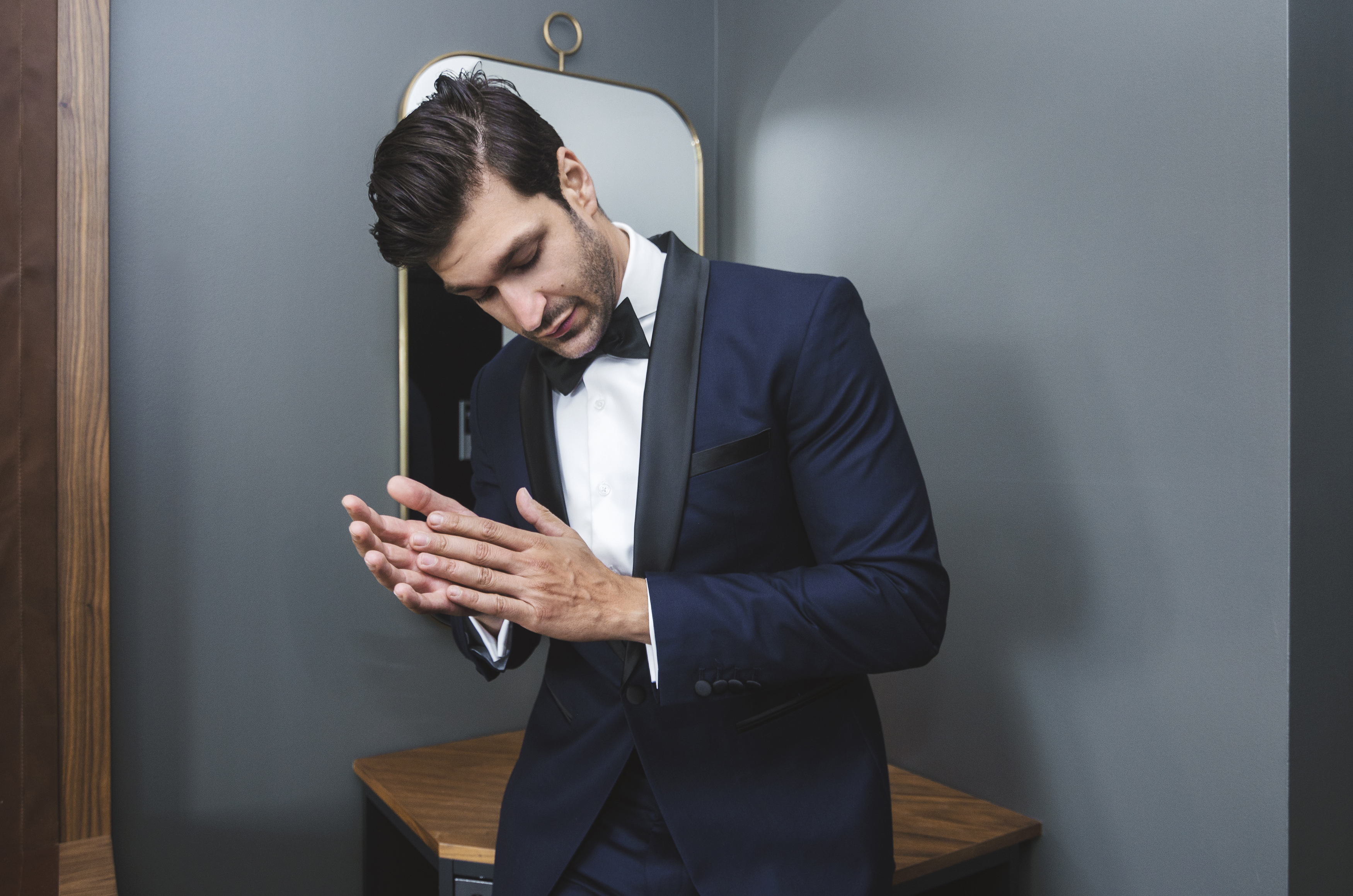 Option 1: Bright navy tuxedo. Bright navy has a more brilliant hue than its midnight navy cousin (midnight navy if you remember is nearly black).  Plus, it's perfect for those who want to venture only slightly outside of their style comfort zone. To make the tux more eye-catching, keep the lapel and pocket accents in black satin.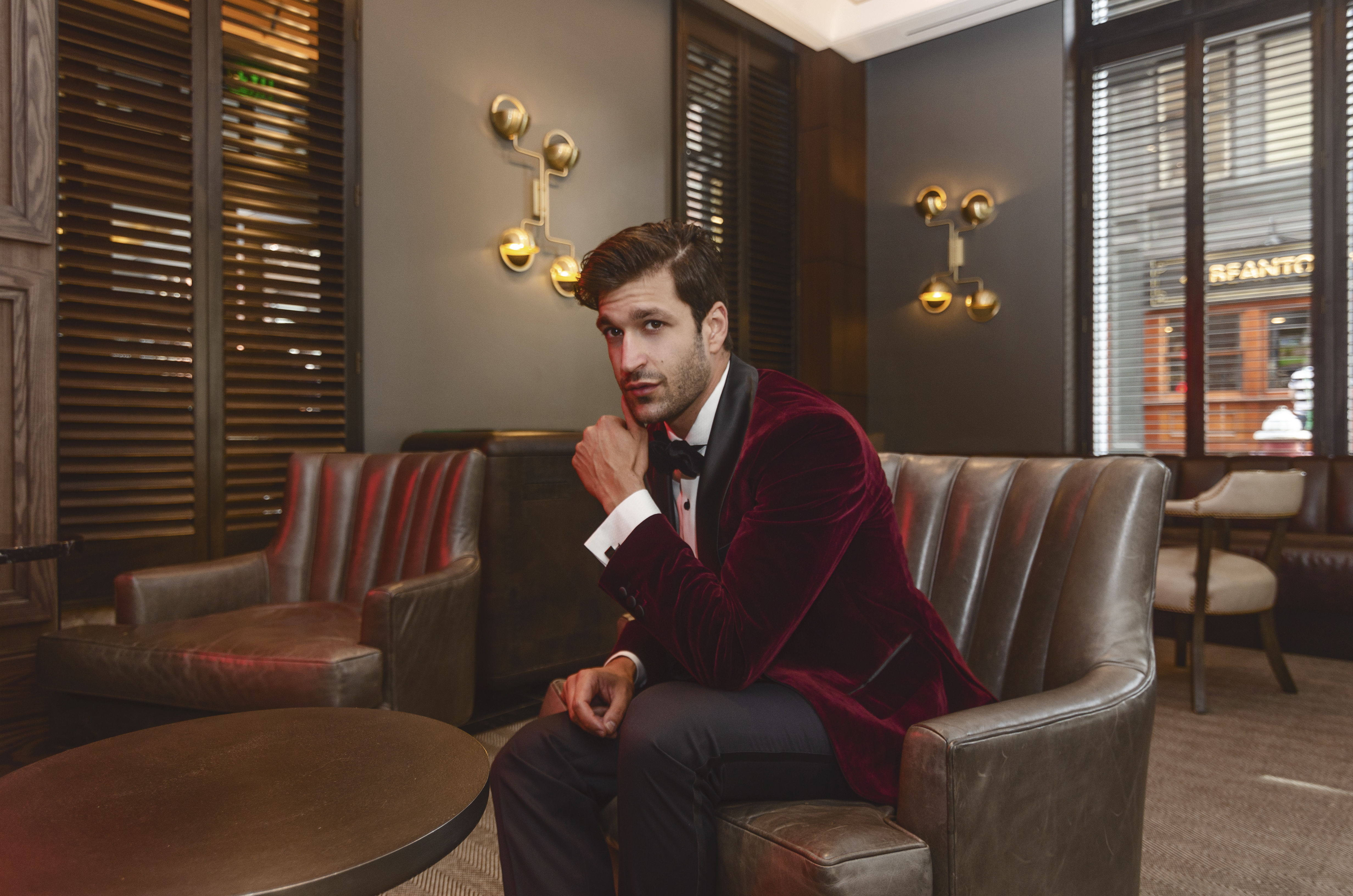 Option 2: Velvet dinner jacket. Take your style game up to the next level with this rich, luxe fabric. Perfectly inline with the season, the velvet blazer will keep you warm, we promise. Additionally, you'll stand out in a sea of black with a deep burgundy or royal blue shade. Pair this with darker slacks. Make the blazer a tuxedo by adding satin to the lapel and hip pockets.
Option 3: Patterned dinner jackets. Want to channel your inner rock star? Think bold patterns, such as buffalo plaid or tropical prints. For our client, Coty Sensabaugh of the Pittsburgh Steelers (pictured below), we designed a navy floral pattern tuxedo blazer. We also made a matching one for his six week old son for fun! If you want to go the extra mile and turn a few heads while you're at it, go matching top and bottoms.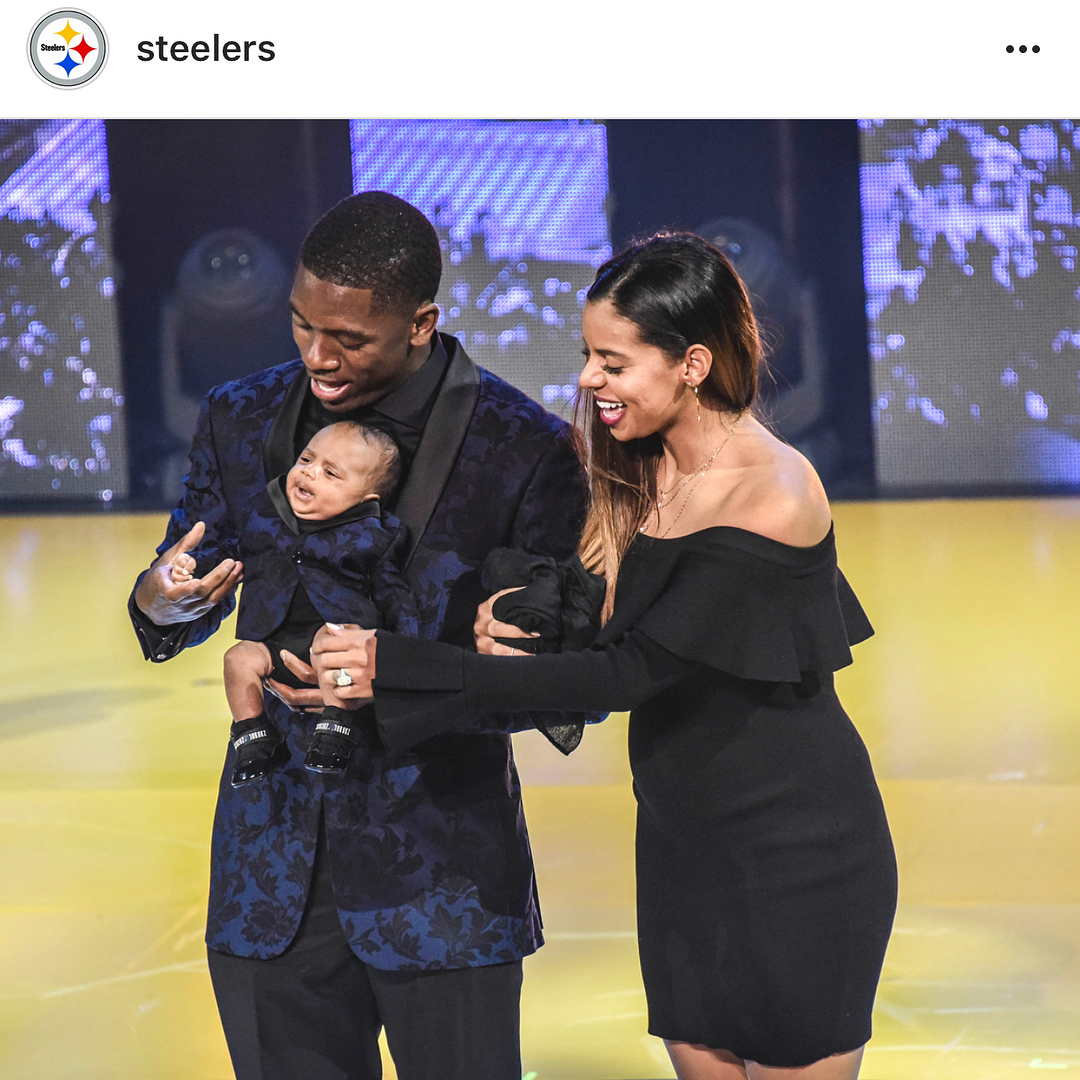 Want a tuxedo made for you this December 24? Order by Saturday, November 17.  Email us at info@9tailors.com or call us at 617.286.6135.
Get 15% Off Tuxedos and Tuxedo Blazers (super 120s B Collection or Above): 
Discount applies to super 120s B level fabrics or above (includes Gladson fabrics) 

Sale applies to tuxedo jackets, two or three piece suits only

Discount applies to the tuxedo satin contrast 

Discount does not apply to any extras (including, but not limited to, contrast linings, canvas, contrast stitching)

Sale begins on 11/8/2018 and expires on 11/24/2018

Referral credits can be applied to discount
Cannot be combined with other current or past sales or promotions
Void where prohibited