Welcome back #BehindTheSeams with 9T! Today we introduce you to 9Tailors' Chief Marketing Officer and Head of People & Culture: Jeff Lahens. Jeff's far-reaching style story and entrepreneurial odyssey make him an indispensable member of the 9Tailors family. We are grateful to have such a sharp, dedicated individual on our team. Here's an exclusive look into the passion behind the CMO's everyday project.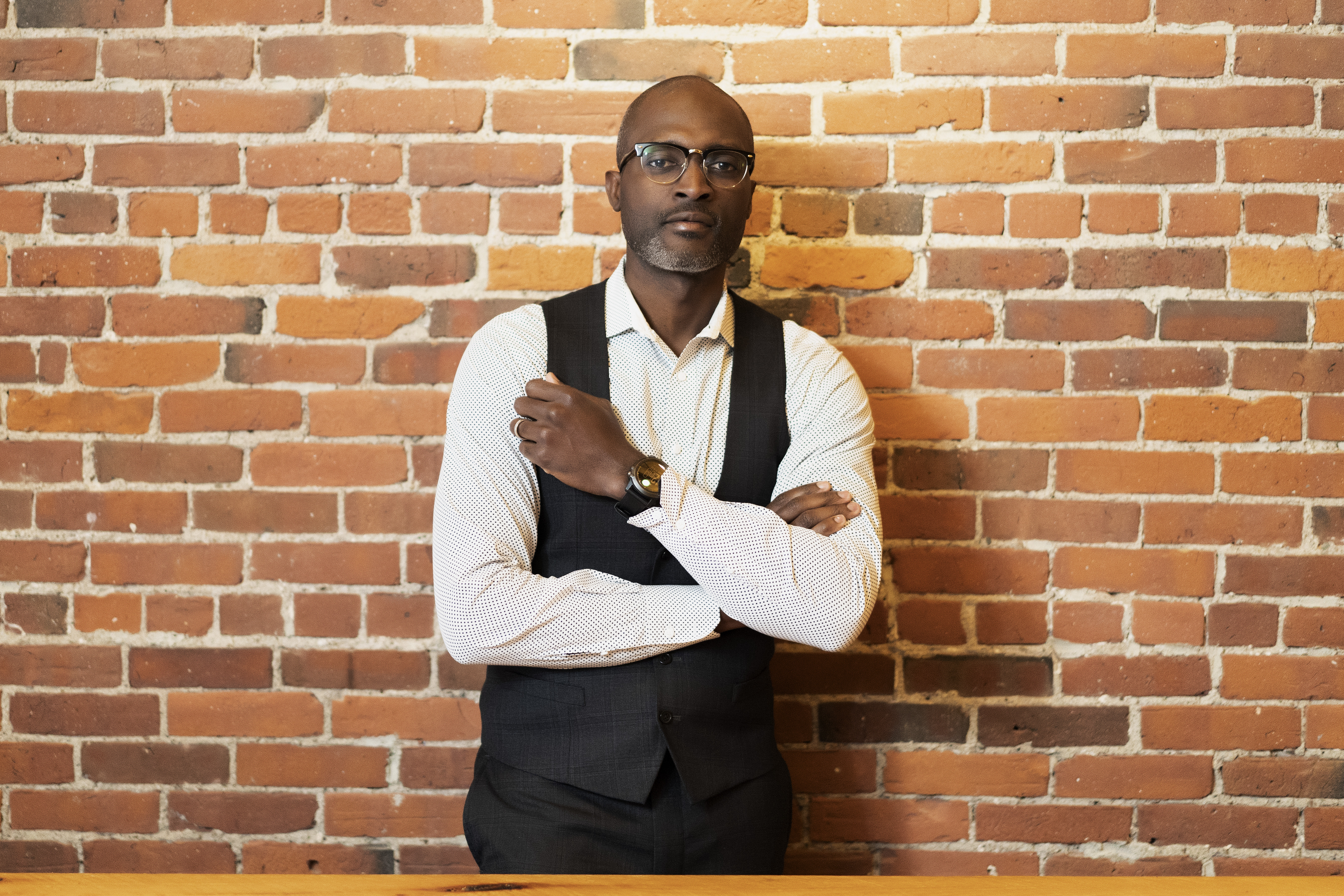 "When I met Jeff over 10 years ago, I was just so impressed. He possesses an encyclopedic knowledge of menswear and has impeccable taste. These characteristics combined with his established business, legions of fans, and clientele across Boston meant that he had established himself as a menswear icon. This is why I dubbed him the "godfather of menswear in Boston."  I appreciated his level-headedness, his work ethic, his business sense and style instincts. I knew that Jeff would treat 9Tailors as if it were his own baby, helping me take 9Tailors to the next level." – 9Tailors CEO and Founder, Samantha Shih
Jeff was born and raised in Haiti—the birthplace of his love for men's fashion, and the cornerstone of his cultural identity. During these critically formative years, he was raised, and tremendously influenced by his hardworking parents. Jeff's father was a civil engineer and basketball coach—a strong-willed man who taught Jeff the importance of putting your best foot forward in any and every passion project you trek: "
[He] believed in mastering the fundamentals…and that you can build anything from a strong foundation.
" Jeff's equally diligent mother was a secretary in the Department of Public Works, whose work always exceeded far beyond the office walls. The CMO recounts: "
After she clocked out, she was boss lady and master of her earning power
."
Jeff continues to describe the influence of his parents' exceptional senses of style, on his own stylistic identity that is very much grounded in family fashion. Growing up, Jeff says his parents instilled in their children the importance of dressing well—
a lesson Jeff carries in his shirt pocket to this day
.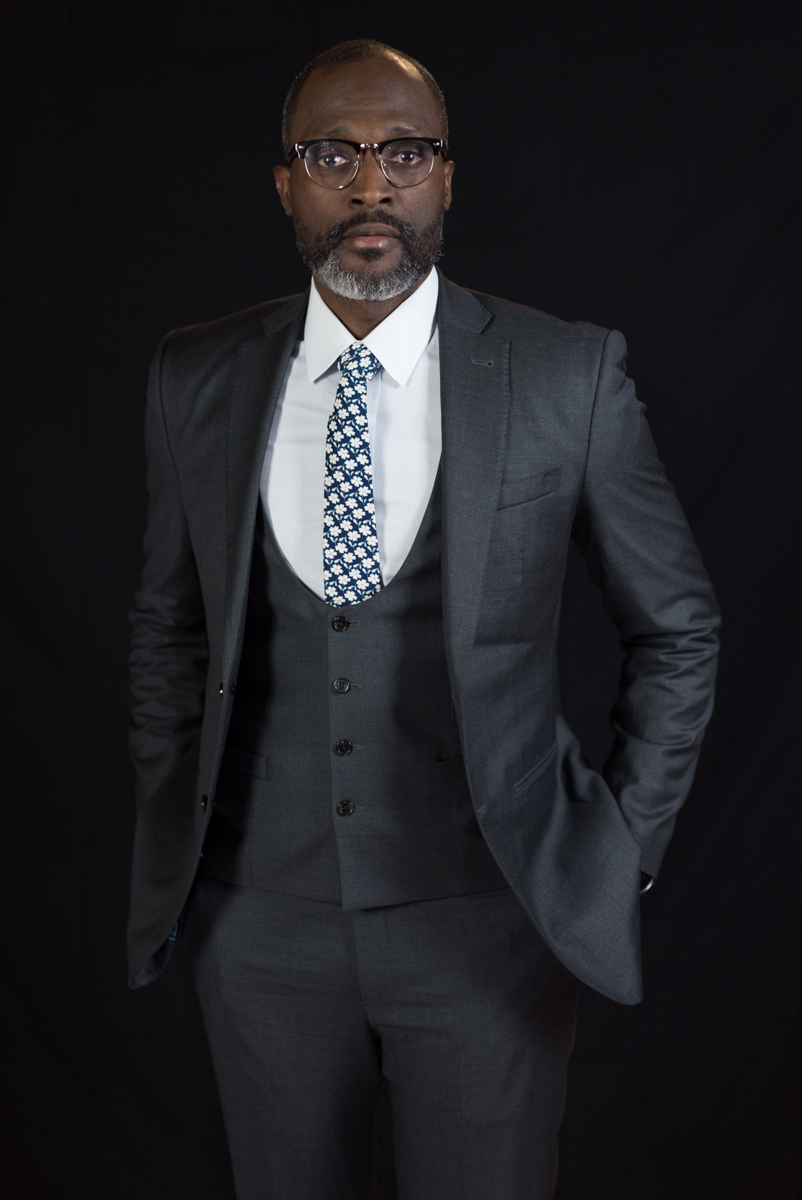 Jeff immigrated to the States to attend university in Massachusetts. Although his business school aspirations were curtailed by tuition costs, fate had better things in store for the fashion-forward entrepreneur. After years of work in software engineering and finance, Jeff landed the title of Marketing Director at a growing financial marketing firm, at the ripe young age of twenty-five. It was this empowering role that granted Jeff the motivation he needed to embark on his own, long-awaited entrepreneurial endeavor. Next stop: Executive Clothing Company—a custom menswear operation that Lahens built with the Harris brothers.
"We bootstrapped, built Executive Clothing Company from the ground up and we literally hit the ground running. We were fortunate to dress notable men in Boston and beyond."
Jeff's ECC chapter was critical in his style story, and professional portfolio. While he truly honed his marketing abilities, he also worked to highlight and enhance his own, unique style—something regularly doted on by ECC clientele. When asked about his style today, Jeff is firm in his belief that the power of your style is that it is solely yours; it cannot be defined, assessed, or altered by any onlooker.
"Forget what you've heard, style is not a name or a price tag- style is personal. I learned at an early stage in life the power of clothing on perception. Through the clothes I wear and I design for myself, I communicate who I am and what I am."
Now, in his 9Tailors chapter, Jeff is dedicated to translating his love for men's fashion and appreciation for originality, to creating and maintaining the optimal client experience. In addition to fostering a creative and diligent office culture, Jeff also works to ensure the 9Tailors mission of quality, inclusivity, and individuality, is always loud and clear. He breathes this same life and purpose into his roles outside of the office; Jeff belongs to the board of the Boston Arts Academy Fashion Technology Department, and a number of non-profits supporting children's education and youth development. We are beyond grateful to have you on our team, Jeff! 
Interested in meeting our CMO? Contact us for more, or make an appointment at info@9Tailors.com!