You want to spruce up your closet. We want to help.
Our style advisors have been cooking up a some deals that will help you look your best, so that you can feel your best at your next work trip, wedding or big meeting.
Weekday Uniform: Full Price $972.00 / Your Price for $825.00 
Package Details: 3 dress shirts valued at $99.00 each and 3 pairs of pants valued at $225.00 each.
You need a weekday uniform that is easy, and most importantly, pieces that function together.  Just some good, neutral basics. We recommend our neutral colored navies and grey trousers. Then, your powerhouse shirts in blue, lavender and pink. Above all else, you want pieces that are well-tailored to your body. After all, you're always on the go. There's no need to overthink your work wardrobe.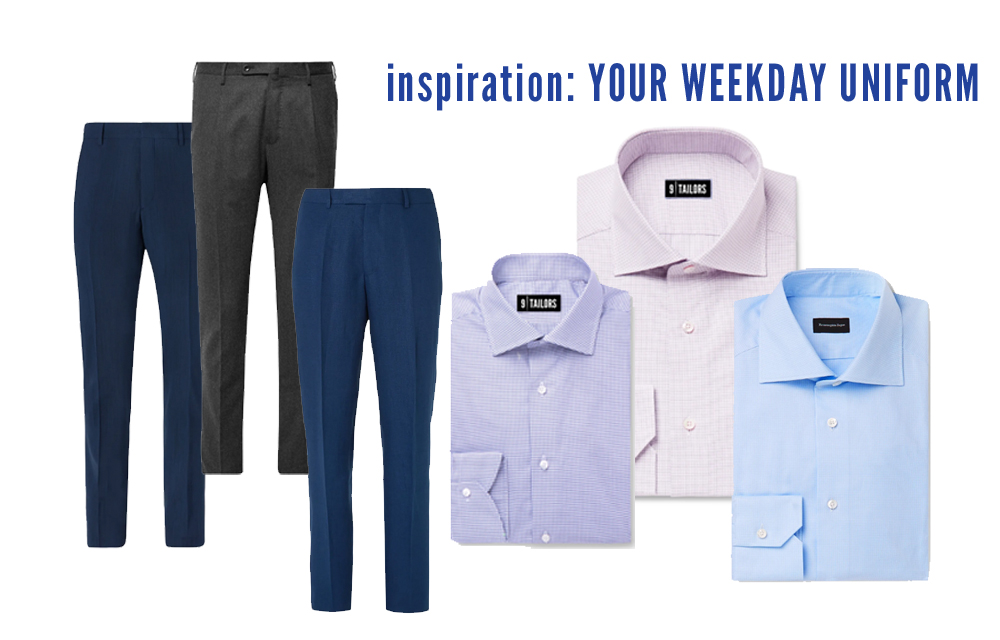 From Work To Play: Full Price $1587.00 / Your Price for $1275.00 
Package Details: 1 suit valued at $825.00, 1 extra pair of pants (in matching or contrasting color) valued at $285.00, and 3 dress shirts valued at $159.00 each.
You don't wear often wear suits, but when you do you want to look good. This means we have to be strategic about the suit hue – not too loud for the office, yet fun enough for your buddy's wedding. Then, we'll help you pick out dress shirts so you can look like Bradley Cooper on the red carpet.
Capsule Collection: Full Price $3145.00 / Your Price for $2520.00
Package Details: 2 suits valued at $1100.00, 4 dress shirts valued at $185.00
We want to help you build a capsule collection – just a few wardrobe items that you can integrate trendy or seasonal pieces with. The pieces are the core of your wardrobe, always timeless and always effortless. You can mix and match your jackets with your trousers. Then, throw on a short-sleeve shirt in the summer and swap it out for a sweater in the fall.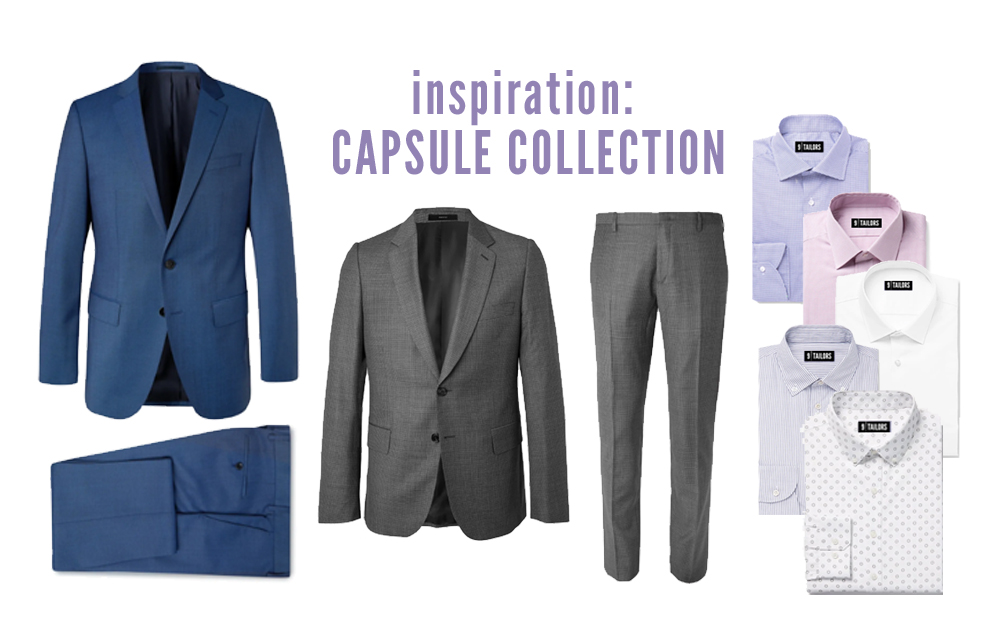 You only have a limited time to activate this offer. Packages valid until October 31, 2019. Book an appointment here.
Rules & Restrictions
Promo dates: October 10, 2019 through October 31, 2019

Promotion applies only to qualifying fabrics for each package. 

A la carte design options (e.g., contrast lining, buttons, contrast stitching, etc.) not included
Applicable sales tax, shipping and handling charges apply to all promoted items.

Cannot be combined with any other sale or discount.

Does not apply to past purchases.

Void where prohibited.