We saw Jason Momoa in a light pink velvet suit and matching scrunchy by Karl Lagerfeld and Stephan James in a crimson velvet tuxedo by Etro at the biggest Hollywood award ceremonies this year. If the red carpet has taught us anything about menswear this year is that 2019 is the year of velvet. And, we're here for it.
Velvet is an easy and elegant look with its luxe finish, rich texture and sheen. The structure of velvet is also perfect, if you're looking to achieve that sharp tailored look.
What colors to offer our clients was a hotly debated topic in in the 9Tailors showroom. A few of our style advisors were gunning for powder blue or pewter. But, in the end, we landed on three eye-catching hues for our clients: sapphire blue, wine and emerald.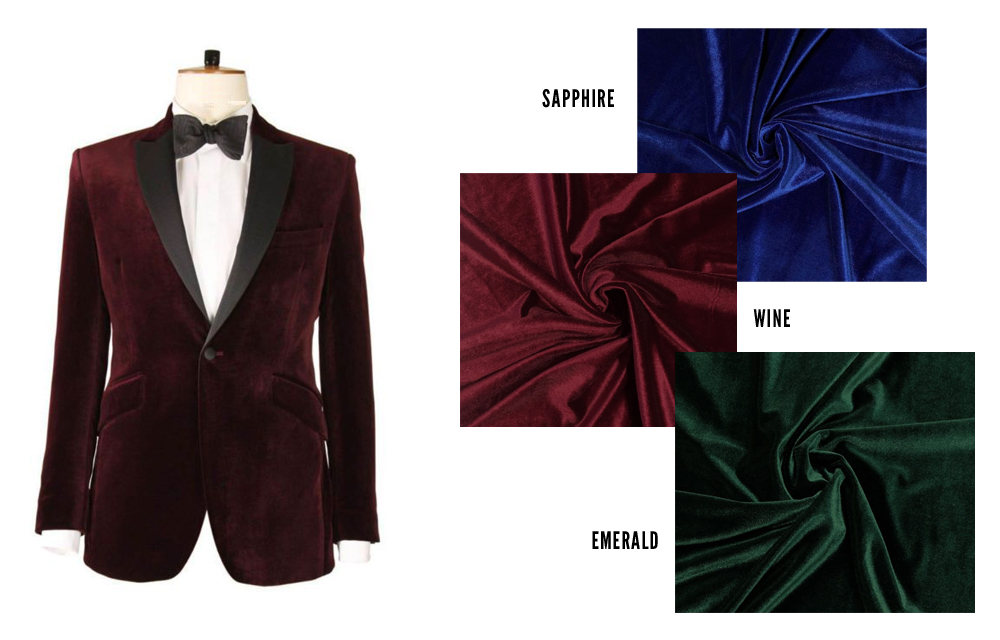 You might be thinking to yourself, "How do I rock this look?" You can really turn-heads in a full on two-piece velvet tuxedo as Henry Golding has done. Or, you can simply incorporate velvet just on the lapel of your tuxedo as Samuel L. Jackson did at the Oscars this year. But, we recommend a velvet blazer with a solid colored trousers.
Our custom velvet blazers start at $775.00. You can select trousers at any price point, or pair the blazer with something you already own. We have limited yardage in the velvet. Once we sell out, we'll be out. Contact us at info@9Tailors.com or at 617.286.6135 to book an appointment.
And, if you're wondering when you need to place an order for holidays, you'll have until November 15 for regular orders and November 30 for rush orders.