From James Dean to Idris Elba, our style icons dig bomber jackets. 
For years our clients have requested more casual, yet stylish options for their tailor-made stories. We've always endeavored to meet this demand, but also struggled to envision custom chapters outside of our business to formal narrative—until now. BOOM! Your wish is our command. We excitedly introduce to you: 9Tailors' made-to-measure sportswear.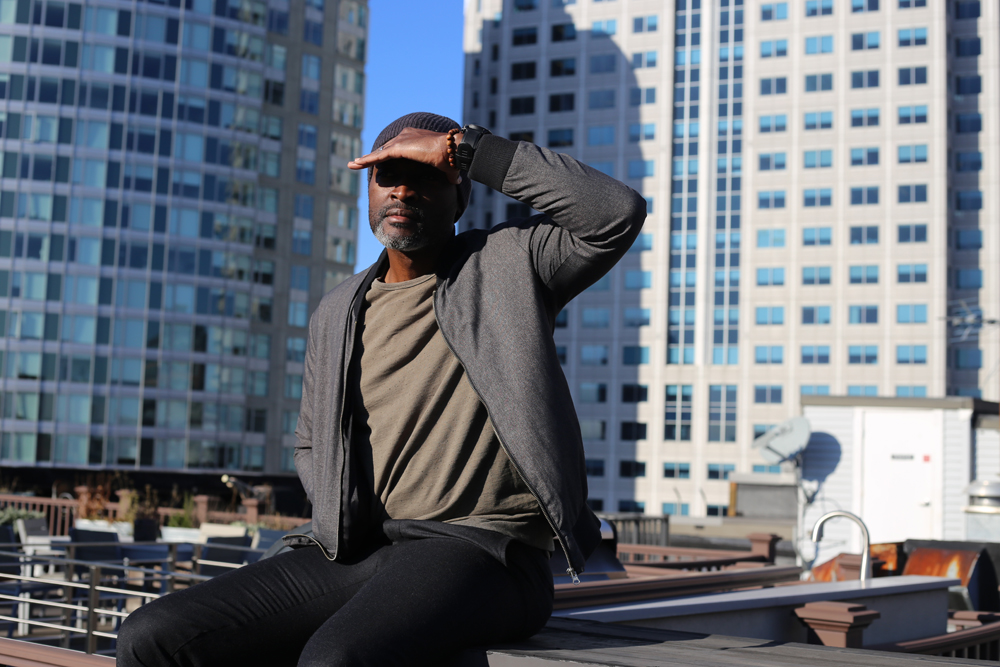 Our limited-release sportswear features bomber and track jackets—perfect for the custom-wear aficionado who could use a little casual cool in anyone's collection. These jackets are versatile, trend-transcendent, and an absolute must-have for this layering season. Cut to run a little closer to the body, creating a seamless casual tailored look. Custom just went casual, and we've got your next nifty masterpiece.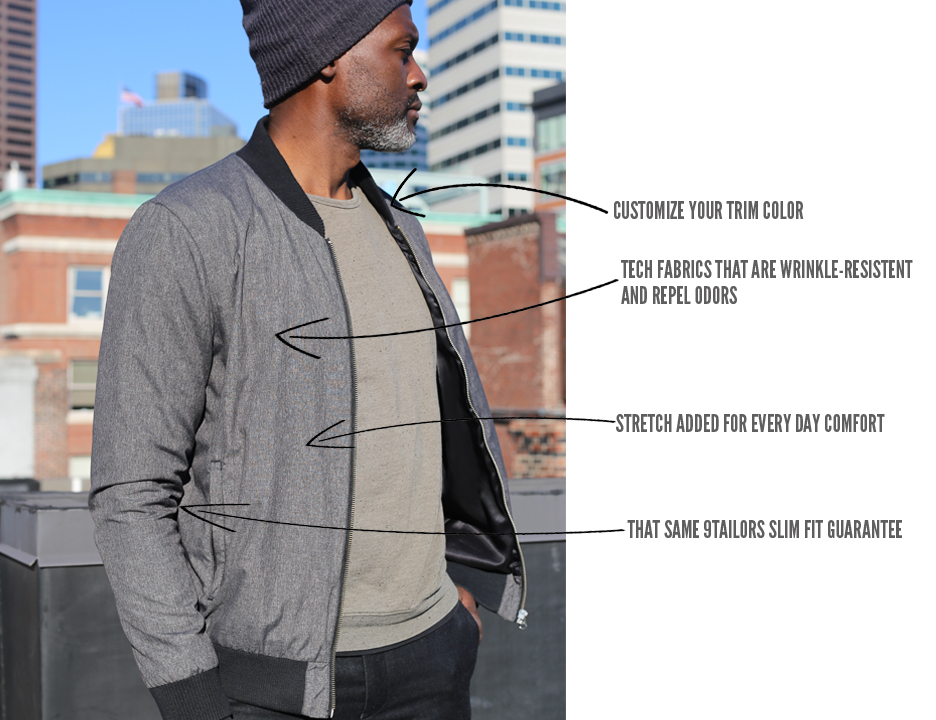 This is a limited release collection that will be available for pre-order starting November 25 through December 7. 9Tailors bombers and track jackets are $375.00 (+ $12.75 tax) and are available in Performance Houndstooth, Melange Brushed, Herringbone Brushed Cotton, and Tech Fabric. When you make your pre-order purchase over the phone, email or in-person, you'll also receive a $50.00 electronic gift card for any full-priced purchase at 9Tailors made in 2020. 
Contact us at 617.286.6135 or at info@9tailors.com.