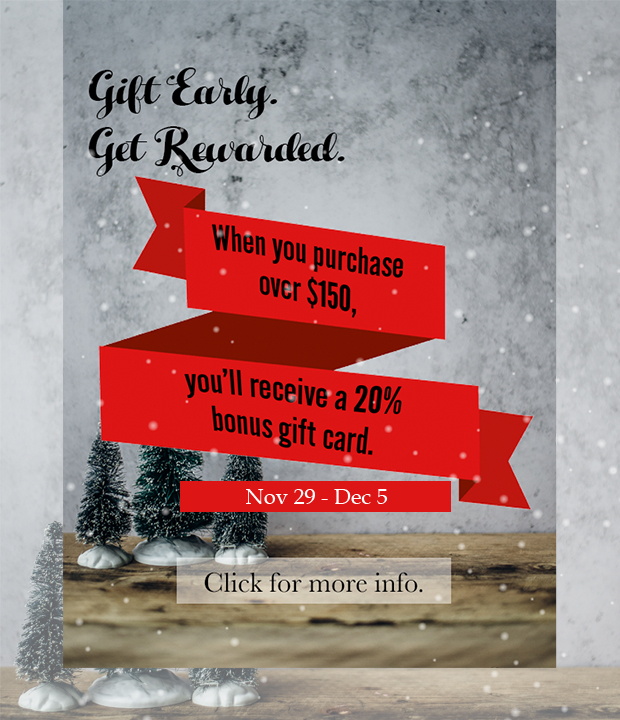 Good news! We've extended our Holiday Bonus Days!
Here's it works: 
Make a purchase over $150.00 between November 29 through December 5, 2019.
Receive a 20% bonus e-gift card (capped at $200.00) to spend on or after January 1, 2020. 
Spend your bonus gift card! 
Click here to book an appointment. Or, purchase a gift card here.
Some more rules and restrictions for our bonus gift card promotion:
Custom garment and/or gift card purchase can be made online, in person, over the phone or email.
Bonus gift card will be delivered separately to the gift giver's email.
Purchases or gift card value must be a minimum of $150.00.
Bonus gift card value is capped at $200.00. Bonus gift card value is applied to the aggregate of purchases during the sale period.
Bonus gift cards can be spent on orders starting January 1, 2020.
Does not apply to past gift card purchases.
Valid for gift card purchases made between 11/11/2019 to 11/22/2019 and 11/29/2019 to 12/5/2019
Other sales or promotions do not apply.
Cannot be redeemed for cash or cash equivalent.
If initial gift card is refunded, the bonus gift card will be voided.